The Crystal church is a structure of dazzling beauty, built upon concrete and iron ribs that sustain 39 stained glass windows, providing the building with a mystical aura. The windows depict scenes of nature and the cosmos, characterising the Franciscan order, combined with biblical scenes.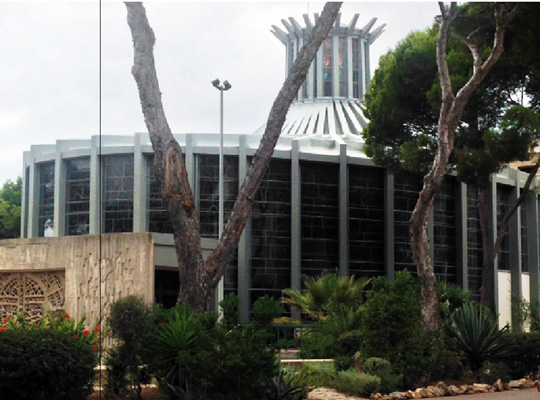 The contrast between the interior and exterior is noteworthy, this difference captures the visitor's attention, as from the outside there is no way of imagining the kind of atmosphere that we will find inside, arising from a play of lights and colours. From the outside, it appears to be just another traditional church, mainly made from concrete. This is precisely why visitors are so surprised when entering the church.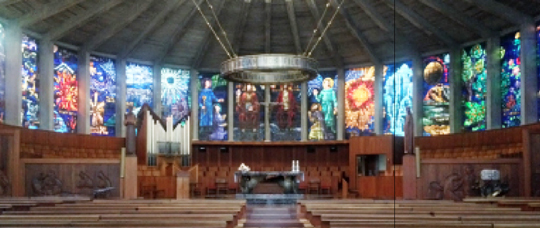 You can access the church through the Porciúncula site, in El Arenal. Here you can purchase a ticket, at the museum reception, that also allows you to visit the museum itself and an exhibition regarding tourism on the island, as well as five other venues across Mallorca, including the Santuario de Cura and the Monasterio de la Real.
Google Map En el Arenal, Porciúncula. Palma, Mallorca.