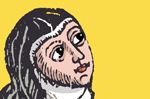 The thing about Santa Catalina Tomás is that she is not a Saint from the bible, but an ordinary everyday person who later was beatified by the pope, in her case Pope Pius VI in 1792 and ever since Santa Catalina Tomás has been celebrated in Valldemossa once a year.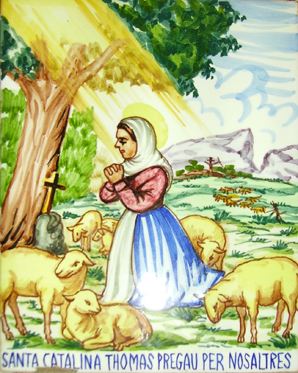 Santa Catalina Tomás has had a prominent place in the moral teachings of the children and particularly the girls of the island.
She was born, and lived in Valldemossa, but annual homage is paid to her in Palma and in Santa Margalida as well, The fiestas held in her honor were known until recently as Sa Beateta, or Sor Tomaseta, and are now referred to in Mallorca as Processió de la Beata or Procession of the Blessed.