This vegetable is irreplaceable in Mallorca's traditional recipe book and is the main ingredient in one of our most typical dishes: meat stuffed aubergines, known as "berenjenas a la mallorquina".
Cati Pon's recipe for stuffed aubergines
Cati Pons is the chef at a takeaway food restaurant, she prepares the stuffed aubergines as her grandma did at the beginning of the last century, the recipe is as follows:
Ingredients:
4 aubergines, 1 onion, ½ kilo minced meat, 1 egg, biscuit crumbs, tomatoes, potatoes, marjoram, 2 cloves of garlic, bay leaf, olive oil, salt and pepper.
Preparation:
The aubergines: Cut them into two equal halves, longways, boil over a medium heat until the flesh is soft.
Stuffing: Sauté the chopped onion with a bit of salt. When it starts to go golden add the minced meat, stirring constantly to make sure it breaks up completely. Season and add the marjoram. Remove from the heat when the meat has browned slightly.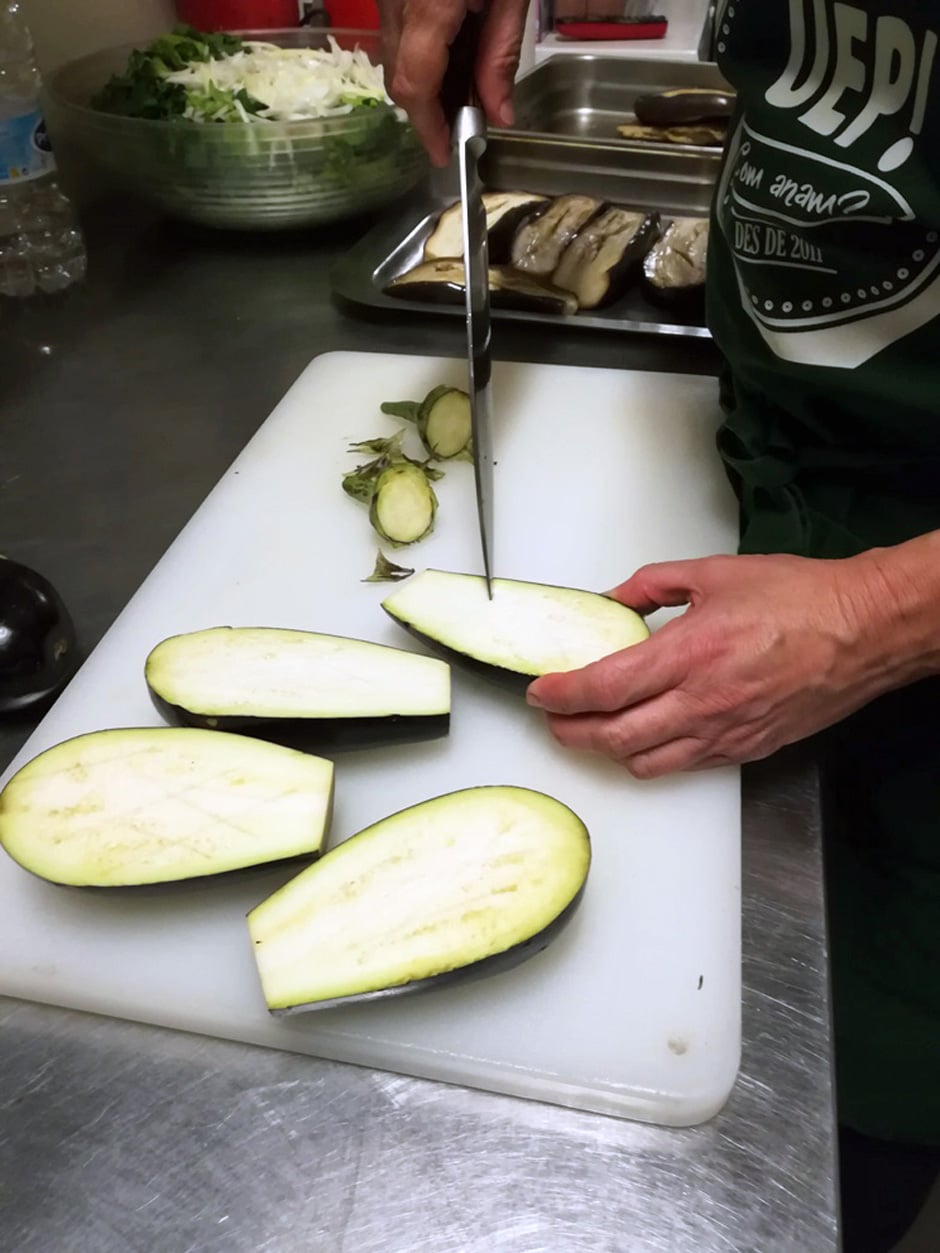 Remove the flesh from the aubergines using a spoon, mix the chopped flesh into the stuffing. Add the raw egg and stir will. Pre-heat the oven to 180ª, stuff the aubergines, cover with biscuit crumbs and bake for 15 minutes.
Tomato sauce: Sauté the chopped tomatoes, add two cloves of garlic, the bay leaf and season. Cover the aubergines with the sauce and dish up. You can serve alone or with fried potatoes.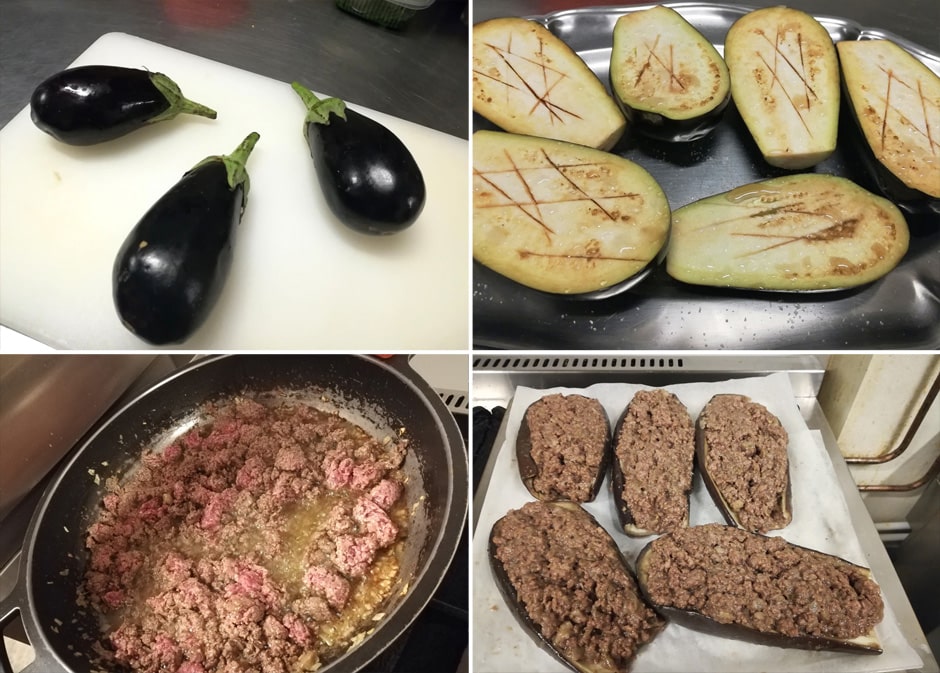 And there you go…one of the traditional dishes from the Majorcan recipe book. Bon profit!