The municipality of Deià, located in the northwestern side of the Serra of Tramuntana and at almost 30 kilometers from Palma, is the fifth smallest town council of Mallorca.
With an extension of fifteen square kilometers, it includes Cala Deià, Sa Foradada and the small beach of Llucalcari known as Es Canyeret, covering 5 kilometers of coastline. The Puig des Teix, with its 1,064 meters high, is the highest point, with several viewpoints in its mountains.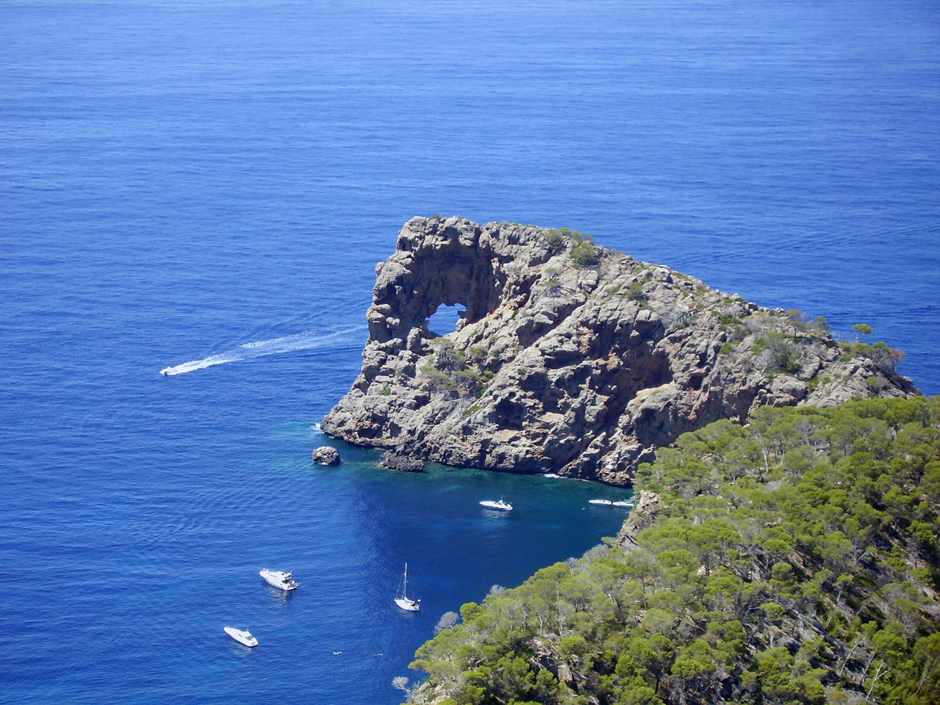 The quiet and small village of Deià dresses its streets with the typical stone houses typical of Majorcan traditional architecture, traditionally dedicated to agriculture and fishing become a tourist town without losing its unique charm, well known outside the Balearic Islands.
Discover the charm of the paradise of the artists and that the spectacular views of the sea and the mountains draw a new picture every day.
There are numerous hiking routes, the dry stone route or bicycle routes and excursions, as well as being able to visit the places of interest in the urban center without forgetting its festivals and traditions.
Numerous artists and writers chose Deià as a place of residence, for the beauty of its landscape and its tranquility, such as the English writer Robert Graves, the composer Manuel de Falla and the American archaeologist William Waldren, founder of the Archaeological Museum of Deià.

Throughout the centuries it has also attracted the visit of a large number of illustrious people, from the Archduke Luís Salvador de Austria, who acquired most of the great possessions that are still preserved today, such as Son Marroig or Miramar in Valldemossa. The writers Laura Riding and Julio Cortázar, the musicians Kevin Ayers and Mike Oldfield, the painters Matti Klarwein and Paul Hogarth, among others.