Before undertaking any activity on the mountain, we must inform ourselves of the weather forecast, bring enough water and adequate footwear. Respect nature, respect private property and do not leave any trace of our passage on the mountain.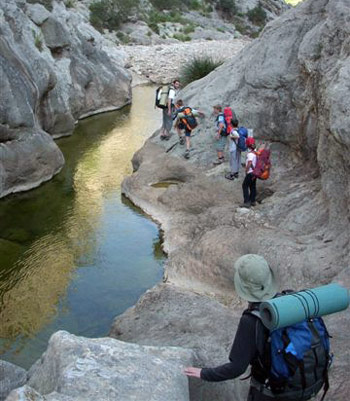 Excursion: Ses Bruixes cave
Location: Km 10.8 of the Ma-10 road
(between Pollença and Lluc).
Level of difficulty: high.
Total length: 9km.
Duration: 7h.
This walk will not take you up to any mountain top but to the matchless wild world of Mallorca's north coast.
It has nothing to do with the sun and beach stereotypes of Mallorca for those who have never visited the island.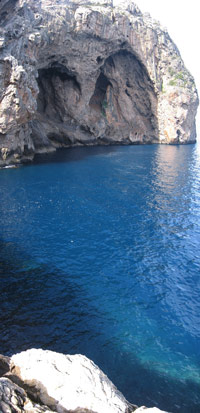 In this excursion to Ses Bruixes cave, you will trek through forgotten places far from the crowds of the beaches.
You will slide through nature at it purest before reaching the fantastic Ses Bruixes Cave, an impressive cavity leaning out into the open sea.
You will be an astonished witness to centuries of geological turbulences.
The return we will do it by the same route.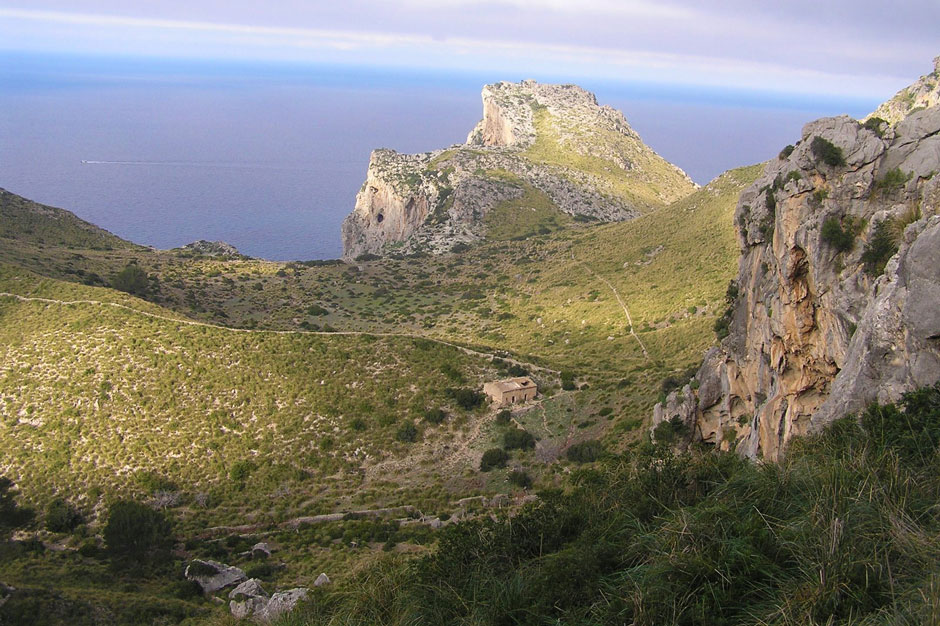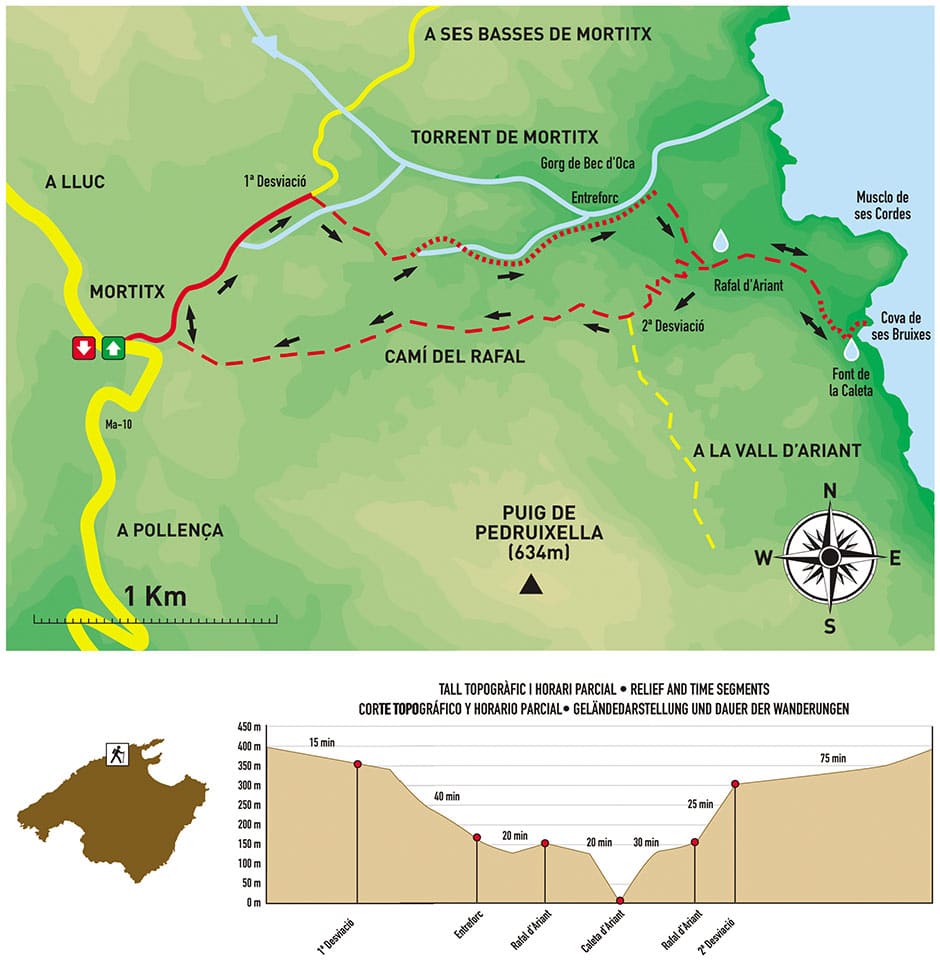 Photos:
GRUP EXCURSIONISTA DE MALLORCA (GEM)
GRUP EXCURSIONISTA "MITJA HORETA TRES QUARTS"