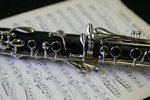 In the summertime, Mallorca plays host to an array of music festivals which take place within the incomparable setting of its countryside. The festival route begins in the Tramuntana Sierra.
Since 1930, the Island's oldest festival, dedicated to Frédéric Chopin, has taken place in the beautiful Cartuja de Valldemossa. Its objective: to headline pieces by the famous musician, played by prestigious pianists and talented youths.
In one of the island's most emblematic locations, Sa Calobra, a place which also boasts the best acoustics in Mallorca, we have the Torrente de Pareis concert. In this same town, the youth cultural centre, Costa Nord, presents their cycle of concerts, "Mediterranean Nights".
Nearby, the Deià Music Festival has been held since 1978; the chosen venue, the Son Marroig estate, the house-museum of the Archduke. Next to Valldemossa and Deià is the mountain village of Banyalbufar, in whose parish church the Cultural Association has held a cycle of concerts since 1991.
The Bellver Castle (Palma) hosts the international Serenates d'Estiu Illes Balears festival. Since 1971, prestigious groups have given concerts in the open air of the weapons courtyard. The same stage has been used by Palma City Orchestra since 1996 for the Castell de Bellver Music Festival.
From July to September, in Pla de Mallorca –a county comprising of 15 farm towns–, the International Mancomunitat Pla de Mallorca Festival will take place; since 1988, it has promoted free concerts in churches, temples and chapels. Far from here and in the month of July, the small fishing port of Cala Rajada presents its festival, Serenates d'Estiu de Cala Rajada-Capdepera.
To the northeast, the Festival of Pollença is a classic; its venue is the Santo Domingo cloister.
But there is more than just classical music to the Mallorcan summer. Sa Pobla has organised the International Jazz Festival since 1995.
Sóller and Palma bring together the best of folk music. Sa Mostra Folk Festival welcomes groups from throughout the world for 8 days in July. The Songs of the Mediterranean Festival, organised by Palma City Council, has presented different sounds and beats with a common cultural thread since 1984. It takes place in Parc de la Mar, under the incomparable gaze of the Cathedral.