Bodegas Suau launched its new 'Suau Gin', the island's first premium gin.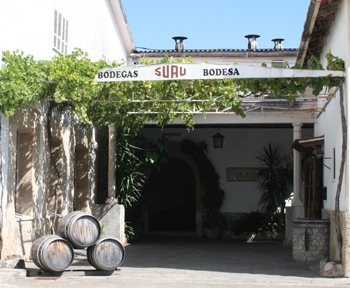 It is produced in four distillations from Mallorcan ingredients: oranges, lemons and almonds are blended with juniper berries, coriander, angelica from Saxony and Belgium, and orris and liquorice root.
The juniper alcohol is imported from England, to give it the denomination "London Dry Gin". It is a traditional gin, made using the same, top secret recipe followed at Bodegas Suau for the past 40 years.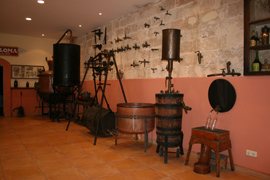 The company was founded in Cuba in 1851, and is currently directed by Damián Barceló. His daughter, Juana Ana Barceló, is the manager, while his grandson, David Álvarez, is head of marketing. The cellar is located in Marratxí, Mallorca. A tour of its various buildings takes the visitor deep into the secluded world of cava.
Their brandy '1851' is stored in row upon row of barrels, with the white label holding fifteen-year old brandy and the black label twenty-five.
There is also a private reserve more than 50 years in age which is only available for sale at the cellar itself and at El Corte Inglés stores. Pou Reial from the 18th century is kept in the upper buildings. A museum, tasting room and events hall completes the tour. It has a Members Club with their own barrels.