Brassica balearica is an endemism exclusive to Mallorca. It lives in the Serra de Tramuntana (northern mountain range) occupying rocky crevices in the rocky cliff faces of mountains, generally in shady places. It is characterised by its shiny, fleshy leaves with wavy margins which are concentrated at the base of the plant.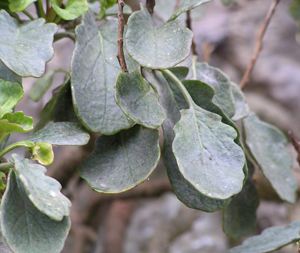 There is no other plant in the rocky crags with similar leaves; it is unmistakable.
Catalan common name: Col borda.
Province distribution: Balearic Islands.
General distribution: Mediterranean
Flowering time: February. March. April. May. June.
Endemisms: Balearic Islands.
Life-forms: Chameophyte.
Habitat: Rock creviceses and cliff faces.