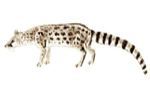 The genet inhabits wooded areas of oak, holm oak, pine or olive trees, with streams and rocky outcrops. Although not an endangered species, its numbers have decreased significantly due to illegal hunting.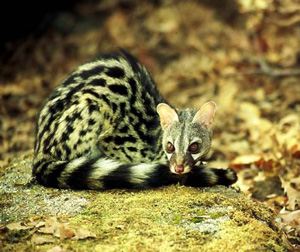 It lives alone, except for in the mating season, which usually takes place in early spring. The female can have two litters per year.
It is an agile hunter of small birds, mammals, reptiles, rodents, insects and rabbits. It also feeds on fruit, grass and insects.
Its predators include foxes, dogs, lynxes and the Eagle Owl.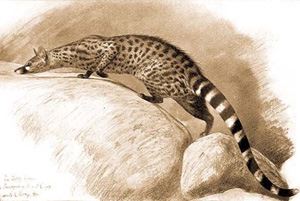 Cientific name: Genetta balearica.
Familia: Viverridae.
Género: Genetta.