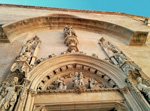 Let's take a walk through the city's main streets, visiting the first churches to be founded after the conquest of Mallorca.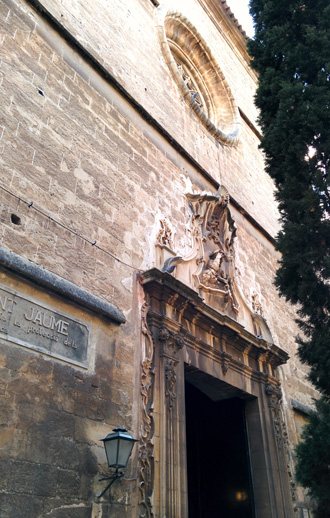 The route starts with Santa Creu, on the corner of Santa Creu and Sant Llorenç streets.
This is a beautiful church that doesn't receive many visitors, built in the gothic style, with just one hall and a ribbed vault.
It still preserves some altarpieces of the period and a baroque high altar.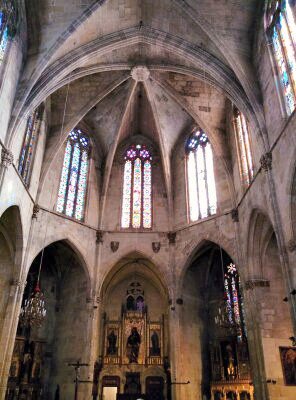 On Sant Jaume Street we find the church bearing the same name, building for this church began in 1320, and due to its appearance as a small gothic cathedral went on into the 18th century.
Sant Jaume church fell under the protection of the crown of Mallorca and was named after Jaume 1st and his son Jaume 2nd.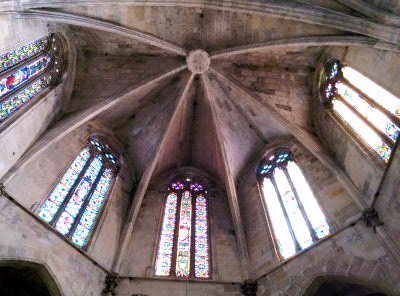 The third church on our route is Sant Miquel. The building of this church began in the 14th century following the gothic model. The previous church stood on the site of the great mosque Meduna Mayurga, where; according to tradition, the first mass was held when Jaume 1st entered the city on the 31st of December 1229.
Our last church is Santa Eulalia, built following the Catalan gothic model, its present façade is neo-gothic (1903). Inside we can see the Christ of the Conquest, probably donated by Jaume 1st to what was the most important church in Palma during the 13th century.